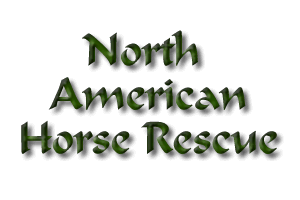 Hello and welcome to the Happy Horse's Page! The horses listed on this page are the lucky girls and boys who have found homes in this month of December!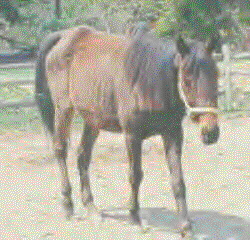 Licorice
This little TB mare has found herself a loving home with Jessica! She his heavy with foal that should be coming soon! The foal is by a stallion that was here, Pike's Peaker (below).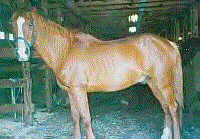 Pike's Peaker
This speedy TB colt was taken home by Katie to hopefuly have a succesful new start on life as a racer.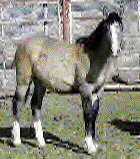 Dizzer Summer took this cute QH home.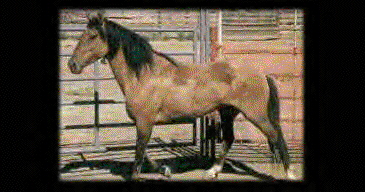 Samaracci
Jessica was gracious enough to give this fiery lady a home.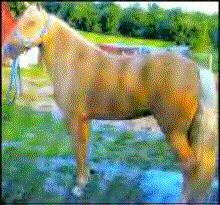 My Sweet Vixen
This very talented mare was taken home by Bonnie to start a show career.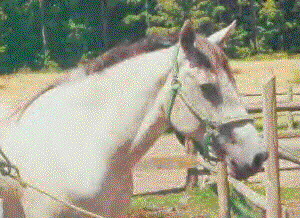 Cracker Jack Doc
This nice QH stallion was adopted by Lindsy.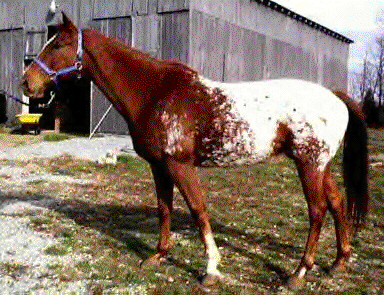 Not Quite A Hippy
This nice looking appaloosa was adopted by Katrine.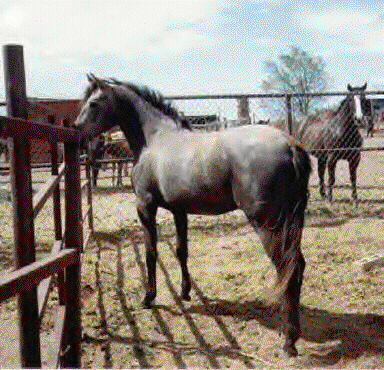 Conquest of Love
Conny was abopted by Diana to go to an all Andalusian breeding/training farm.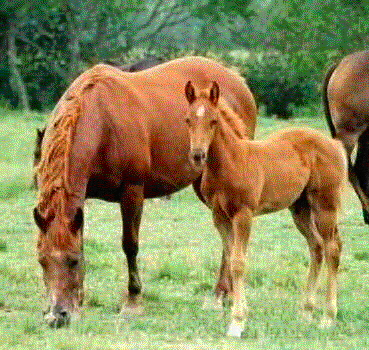 Lady and Star
UB Nuly Cashed (by Nu Cash and out of UBA Cowgirl by UBA Heartstopper), or known by her friends as Lady and her 2 month old filly UB Geri Cash (by Geri Russel) nicknamed Star were adopted by Sarah2. Sarah2 left with her 2 new horses saying "I cant wait to get them home!".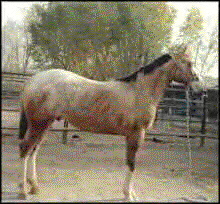 Mighty Provoking
This double bred Bright Pro Dun Appaloosa colt was adopted by Jessica. A week after Mighty was adopted, I called her up to ask how he was doing and this is what she said: "Mighty is happy and settled down. He has even befriened a little kitten friend. His manners are getting a tad better and now I can walk in his stall without him trying to kill me." Hehehehe, I'm glad he likes his place, =).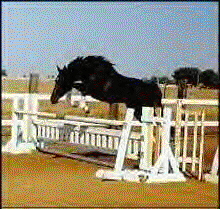 Kelvin Sunrise
Kevvy was adopted by Katie. Katie is going to make him into a sane jumper with some time and patience. She is confident he will be one to look for in the future!

Cyntorby
This colt, my favorite of the batch that was saved from slaughter, was adopted by APHA. Cynny will have a great home and enjoy his life, I'm sure of it.

Megalomanio
This tiny, quick TB with a huge heart was adopted by a very happy Ducky4.

Intone
This little race colt was adopted by Tessa.

Koshu
This orientally bred TB filly was sold to Tori.

Kudos Kudu
This speedy yet stubborn filly has been sent to Europe by her new owner, Michele, to start a busy racing career overseas!

Forgotten Fright
Froggy as I call her was adopted by Jessica to probably start a career as a jumper, Jessica says she is also a prospective broodmare.

Goldensorrow This colt is new to NAHR, but his talent was quickly seen by racehorse breeder and trainer Michele of Gateway Farms. Within a day, Michele came and picked this colt up. He too will be sent to Europe with his stablemate Kudos (above).




Go see what horses are still available from NAHR at the Adoption Page or go to the North American Horse Rescue Homepage.
---
---
---
---
---